Here are 5 Burn Medicines You Can Get at the Pharmacy
Burns can happen anytime and anywhere. If you experience it, one treatment that can be done is to give burn medicine. In this article Farmaku summarizes various medications for burns.
Choice of Burn Medication at the Pharmacy
Here are some blister and minor burn medications that you can find in pharmacies:
1. Betadine Antiseptic Ointment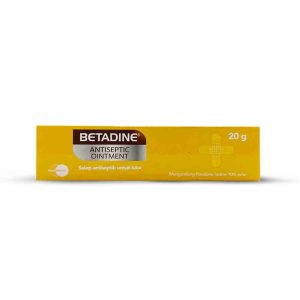 This antiseptic ointment from Betadine contains Povidone-Iodine 10% w/v. Betadine Antiseptic Ointment is used to kill germs that can cause infection in wounds when experiencing burns and other wounds.
How to use it, simply apply Betadine antiseptic ointment once or twice on the wound surface.
If the burn does not improve or worsens, you should immediately consult a doctor. Please note, the use of the ointment in pregnant women, breastfeeding, receiving radioiodine treatment, and children aged 1-2 years, need to consult a doctor.
In addition, this ointment should not be given to people who are allergic to povidone iodine, are receiving radioiodine treatment, have thyroid disorders, use products containing mercury, and children under one year of age.
2. Bioplacenton Jelly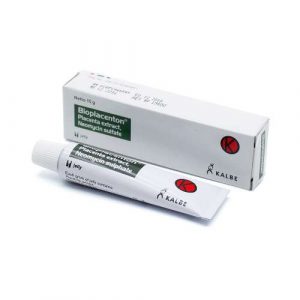 Bioplacenton ointment is a drug in the form of a gel containing neomycin sulfate and placenta extract. This medicine can be used to treat wounds such as burns, chronic wounds, wounds with infections, and other types of wounds.
The content of this ointment for burns can work by triggering the formation of new tissue while preventing bacterial infection in burns. For the use of bioplacenton ointment, you just need to apply a thin layer at least 4-6 times a day.
3. Burnazine Ointment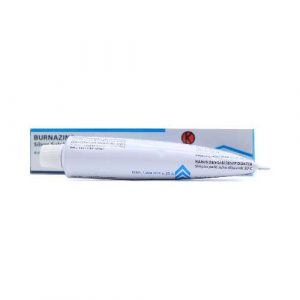 Cream to treat burns contains silver sulfadiazine ingredients. The content is effective in preventing or inhibiting the growth of bacteria so as not to spread on the skin affected by burns.
Because it is a strong drug, the use of this burn medication must be according to a doctor's prescription until the burned skin area improves. To use, simply apply a thin layer on the injured area. Avoid getting in contact with eyes, mouth and nose.
4. Mebo Ointment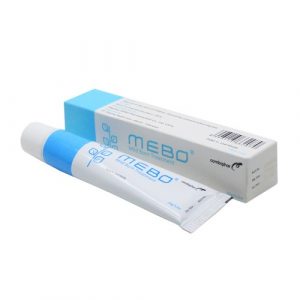 Mebo Salve is a topical medication in the form of an ointment that contains natural ingredients, such as Chinensis phellodendri bark extract, kukukan root extract, and Coptidis rhizome extract. This medicine can be used to treat minor burns or scrapes.
This ointment for burns produced by Pharma Health Care is classified as an over-the-counter drug, so there is no need for a doctor's prescription. However, this ointment should not be given to patients who have a history of hypersensitivity to the ingredients of this ointment.
Please also note, the use of this ointment also has side effects such as itching, skin redness, and dryness.
5. Bacitracin Polymyxin B . Ointment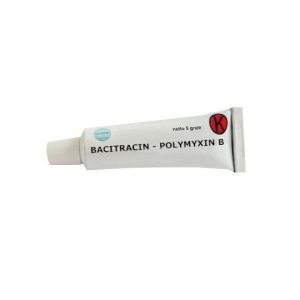 Bacitracin Polymyxin B is an ointment for burns produced by Indofarma that can treat minor injuries such as burns or scrapes. This ointment is also useful for preventing minor skin infections in wounds
This ointment belongs to the class of antibiotic drugs that work by stopping or slowing the growth of bacteria. This drug belongs to the hard drug class, so it requires a doctor's prescription to get and use it.
The use of this ointment allows for side effects such as feeling a burning sensation, swelling, and local irritation. You should avoid using bacitracin ointment in people who are sensitive to the ingredients in this ointment.
Now,There are various burn medications that you can give when you have minor burns. If the condition of your wound is serious and does not improve after using the above ointment, you should immediately consult a doctor to get the right treatment.